1
2
3
4
5
6
2. Browse for storage options
Browse for storage options in your location. The price, size and type of space and access level will appear for each option. You can filter for each of these separately.
Search for Space Now
3.Reserve your chosen space
Reserve your chosen space to accept the conditions of the listing and submit your credit card details. Note, your booking has not been processed at this stage and needs to be confirmed by the Host. No funds will be withdrawn from your card until both Host and Renter accept. Your details are stored securely under the latest 256-bit SSL security & is 100% PCI compliant. If you would like to ask questions or inspect the space, this will be arranged by directly messaging the Host via Spacer's platform.
4.Contact The Host
At the time of reserving your space, make sure you let the Host know what items you are planning to store (e.g. clothes, furniture, documents etc.) as this is important for them in accepting the reservation
5. Arrange a Time to Get Access
Once a Host accepts a booking, arrange a time to get access and move in. Your card will be billed at this point, pro-rata for that calendar month and automatically each month until you end the rental. Spacer will arrange rental payments to Hosts. Notice period for moving out is 4 weeks.
6. Register your Requirements at our Spacer Butler
If you can't find a suitable space, or the Host does not accept your reservation, we will try our utmost to find you an alternative space. Hosts will typically reply within 24 hours, and if you do not receive confirmation with 48 hours we will source an alternative option for you. Register your requirements at our Spacer Butler service or call our support centre for any assistance on 844-467-6678.
It's cheaper
It's cheaper. As a marketplace we are the largest aggregation of storage options of all sizes for you to choose from. This saves you search time and money, potentially up to 50% off rack rates from walking in the door of a traditional storage facility.
It's convenient and flexible
It's convenient and flexible. Renters love that they can find a location in their neighborhood, with great street access. There are no minimum term rental contracts, giving you flexibility to suit your personal requirements.
It's comprehensive
It's comprehensive. We offer peer to peer, commercial and traditional facility options to meet your individual needs. For Renters, this means you have choices around location, security, access, tenure and price to suit your circumstance.
Meet a Spacer Renter - Daniel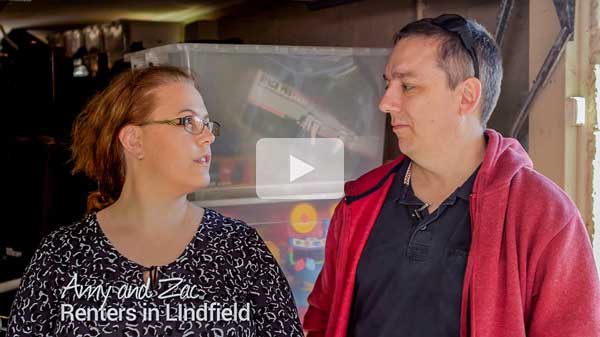 Meet a Spacer Renter - Amy & Zac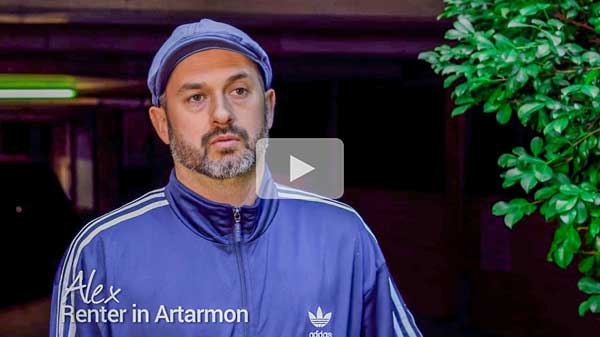 Meet a Spacer Renter - Alex
Finding affordable and flexible storage or parking to suit your need is hard. We all know the pain of trawling through websites, ringing up for quotes and checking out multiple facilities to get the best deal.
Spacer is an online search marketplace which gives you a one-stop shop to search, book and pay for storage space saving you money and time.
Search for Space Now